Forever Lovers Holiday Extravaganza - Snowflake Ball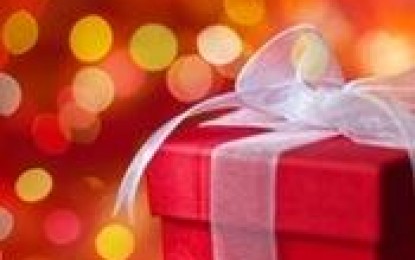 This is the holiday event of the year. There is plenty of fa-la-la and deckin' the halls with fun and cheer for Cove Haven Entertainment guests, especially for Forever Lovers. This year's theme is Snowflake Ball.
NEW THIS YEAR…
- Ugly Sweater Contest Ugly sweaters are everywhere. They are hanging in your closet and on racks in clothing stores. Your grandma might send you hideous sweaters for Christmas, and you might feel possessed to wear one during the holidays. The winner is not only based on how unattractive a sweater appears, but the overall fashion mishap the sweater commits.

- $5 gag gift exchange – if you want to participate, just bring a wrapped gift ($5 or under). The more unusual, useless or inconvenient the better!

- Forever Lovers are invited to join in the festivities, from exclusive cocktail parties, holiday scavenger hunts, holiday shopping game and the Holiday Decorating Contest.

So count on... CXOs... Bands... and Team Members... to provide a fun-filled weekend packed with warmth, laughs and great food!
Don't forget to get your photo taken with this year's holiday mascot! And Forever Lovers don't forget to pick up your collectible holiday ornament when you check in.
Your stay includes:
Sexy suites, many with in-suite pools and whirlpool baths
Unique dining experiences
Live nightly entertainment
New luxurious Blush Bed
Unlimited access to activities at all three resorts (Key Around Club)
Exclusive discounts on stockcar drives, canoeing, kayaking, white water rafting
Free tickets to big-name concerts and events
Free fun-filled activities
Discount coupons for outlet shopping