Cove Haven Resort Weddings & Honeymoons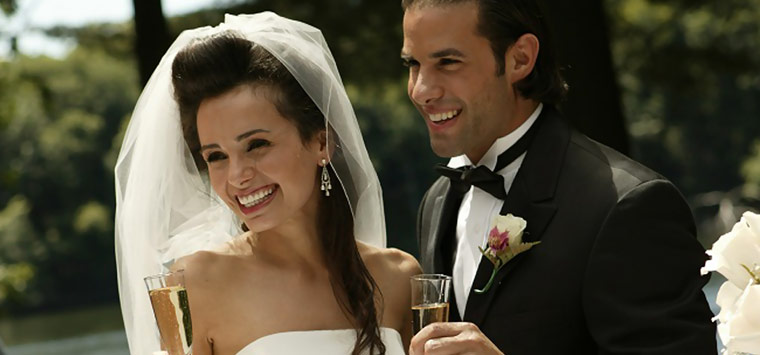 Whether you're organizing your wedding day or planning to celebrate of your special day with a spectacular Pocono honeymoon, what better place than the 'Land of Love'?
Congratulations!
We want you to start off on the right foot with the Wedding of your dreams and the Honeymoon of a lifetime!
Pocono Weddings
Our Pocono Wedding Packages provide the perfect intimate celebration for 2, with as little or as much privacy and intimacy and as your hearts' desire. Beside the backdrop of the beautiful Pocono Mountains, or from a candlelit indoor ceremony, a Wedding Concierge can help you plan a special day that's uniquely customized for you in every way. Discover all the ways you can create a Wedding to remember.
Honeymoons
Once you've tied the knot, begin your happily-ever-after right here in the Honeymoon Capital of the World! Our one-of-a-kind suites, sumptuous amenities and romantic ambience provide endless ways to celebrate your union with one ultra-luxurious and All-Inclusive Honeymoon Package.
---
Are you looking for the Ultimate Romantic Resort Destination? Look no further than the 'Land of Love' home to our 3 Pocono Resorts nestled among the picturesque Pocono Mountains.
Learn more about our 3 Romantic Resort Destinations: Cove Haven Resort, Paradise Stream or Pocono Palace.
View our current Pocono Resort Special Offers & View our current Pocono Vacation Packages. Check Rates, Make Reservations or call toll-free: 866.500.0481