One Low Price Covers It All!! See What's Included in Your Stay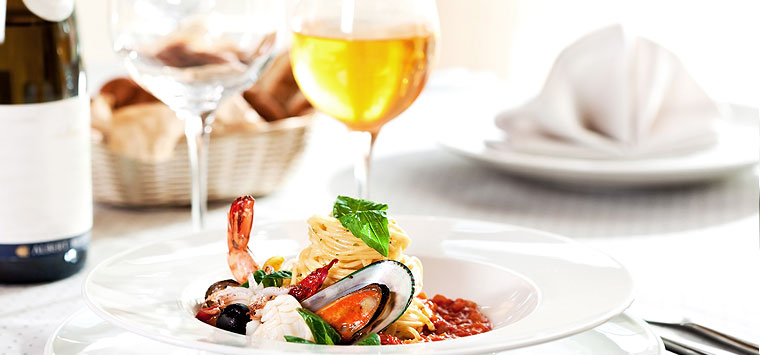 Come and experience a Romantic Getaway to Cove Haven Entertainment Resorts.
Enjoy more ways to spend time together with our one-of-a-kind packages. For one price, our Packages include a spacious suite, unlimited breakfast and dinner, indoor and outdoor recreational facilities and nightly entertainment, 7 days a week!
When you want it all in a Pocono Mountains getaway, you're ready for Cove Haven Entertainment Resorts. Located in the heart of the Pocono Mountains, our three couples' resorts are where love lives, romance thrives and excitement is the name of the game. We're a Lover's Paradise, where relaxation, pleasure and passion are inevitable. We've got big-time entertainment, among endless ways to have fun (including, yes, even that!) and it's all a part of your stay, making this a great place to honeymoon, mini-moon or sweep your sweetheart off their feet for a special vacation.
Our Getaway Packages Feature:
A Luxurious Suite perfect for Vacations or Honeymoons
Unlimited Breakfast and Dinner
Live Nightly Entertainment
Indoor and Outdoor Recreational Facilities and Activities
At Cove Haven Entertainment Resorts we want you to have it all. That means taking the guesswork out of planning your stay; we include everything you could ever imagine. At Cove Haven Entertainment Resorts, we offer you unlimited access to fun and recreation. When you check-in, you automatically become a member of Cove Haven Entertainment Resorts' Key Around Club for the duration of your stay!

Our Key Around Club allows you to travel to any of our three resorts to experience the activity you desire. You'll enjoy recreation at all three of our resorts, so you can golf at Pocono Palace, paddleboat at Paradise Stream or hit the racquetball court at Cove Haven. Unwind and recharge with your favorite activity—we've got something for everyone!

Excitement and passion is in the air year-round at our resorts. Our adventures and activities are endless- Hike our nature trails; Play a game on our multiple tennis courts; Take lessons in ballroom dancing; Play like a kid again at our many arcade and miniature golf locations... There's so much to do!
With bigger entertainment and more excitement than ever before, there's never been a better time to enjoy all we have to offer.
World class Musicians, Comedian, Magicians and Entertainers headline at our Pocono Resorts for you, our guests - and your tickets are included in your All-Inclusive Package! Entertainers including; Howie Mandel, Sinbad, Billy Ray Cyrus, Bell Biv DeVoe, NYC Comics and Tribute Bands and many more!
Details ››


Row, ski, skate, fish, bike, hike, swim, dance or dine. Our list goes on and on. It's an adventurer's paradise, where endless fun is all part of your stay.
Details ››


The only thing better than great food is great free food and as much of it as you can enjoy. As a guest of our Pocono Resorts you'll enjoy unlimited Breakfast and Dinner options served every day in our Resort Dining Room. Check out our American Bistro menu.
Details ››


Stay at 1 Resort, play at all 3. Our Key Around Club opens doors to a world of fun, recreational choices with free access to facilities at any of our 3 Resorts. So change it up…wherever you choose.
Details ››


Each of our oversized Guest Suites are uniquely designed for relaxation and romance. Enjoy your own private In-Suite Pool, large Heart-shaped Whirlpool or our exclusive 7-foot Champagne Glass Whirlpool Bath-for-Two.
Details ››

Each of our 3 Resorts feature uniquely planned, Special Events throughout the year including St. Patrick's Day festivities, Labor Day Weekend, Memorial Day Weekend, Fall Foliage Celebration, Halloween Parties and much more.
Details ››