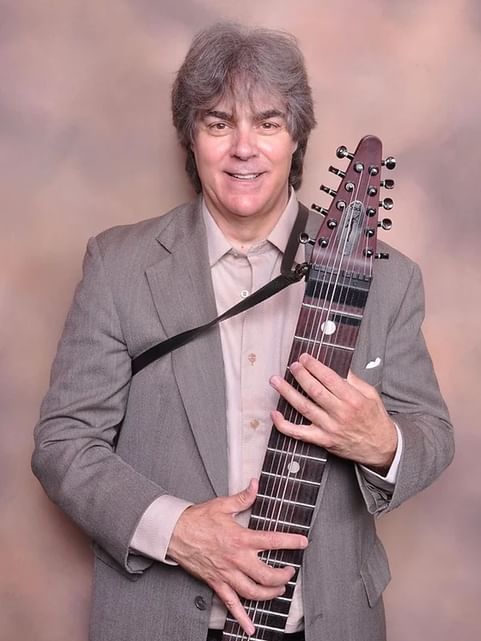 Pete Begley
Pete began playing his brother's guitar at age 11. He took lessons with the great Turk Van Lake of the Benny Goodman band, using the money he earned from his paper route in Staten Island, NY. Thus the foundations were laid for learning music theory and applying it to jazz improvisation. At 15 a fellow guitarist asked him to play bass during an afternoon jam session and Pete's heart was turned to the tone and feel of the bass. Shortly thereafter he wrote the single Leave Me Alone for his band The Wanted, and played CBGB's, Kenny's Castaways and many other clubs in and around Manhattan. Always studying his craft, he took lessons through the years with NY Jazz teacher, Peter Prisco, studio legend Ken Smith, film composer Rick Giovinazzo and the "Groovemaster" of bass, Jerry Jemmott who had played for Aretha Franklin, Ray Charles and a countless list of legends.
Since being in the Poconos he has played many jobs aside from his steady work at Caesar's, including hosting the open-mic night at the Thirsty Camel and Nic Anthony's, and has played nearly every nightclub in the area with various bands as a bass player and Stick player. Pete has played at many fine establishments in the Poconos including the French Manor, Pocmont and Stroudsmoor where he played a political fundraiser in April of 2008 and again 2010.
Pete has also recorded CDs of his own on the Stick, such as Stick With Christmas which offers seasonal songs of the holiday, and has made CDs while working as a session player as well. He continues to give students private lessons in several musical instruments and includes music theory, too. In addition to working nightly at Caesar's, on Sundays he can be heard playing in church.
Event Details:
*Schedule/Lineup are subject to change. Must be 18 years or older to enjoy our entertainment.
More Upcoming Themed Events: