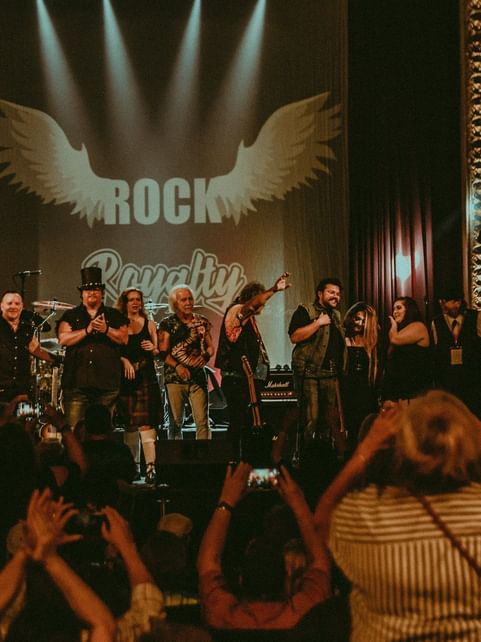 Rock Royalty
Nine incredibly amazing musicians, playin Tribute to the legends of rock from the 60s through th 80s featuring artisits such as Eagles, Heart, Fleetwood Mac, Supertramp, Steely Dan, Moody Blues and moroe. These theater performing artisits do not disappoint and perform a concerty playlist that truly pays tribute to the rock legends of yesteryears!
Free to guests staying at Cove Haven
$10 event-only tickets available
Event Details:
*Schedule/Lineup are subject to change. Must be 18 years or older to enjoy our entertainment.
More Upcoming Themed Events: