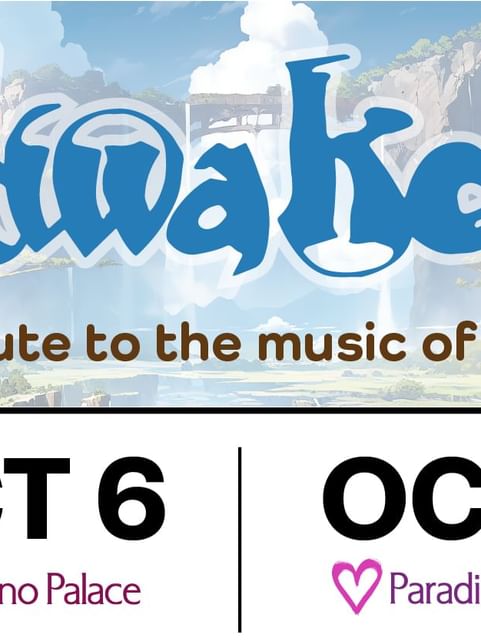 Awaken
A tribute to the band YES!
Awaken is comprised of extremely talented and seasoned musicians dedicated to celebrating the music of YES. By combining elements from the original studio recordings along with the inspirational power of past live Yes performances, Awaken provides a truly authentic and dramatic musical experience that will impress even the most critical and passionate fans of the band they pay tribute to!
Free to guests staying at Paradise Stream
$10 event-only tickets available – must call to book
Event Details:
*Schedule/Lineup are subject to change. Must be 18 years or older to enjoy our entertainment.
More Upcoming Themed Events: