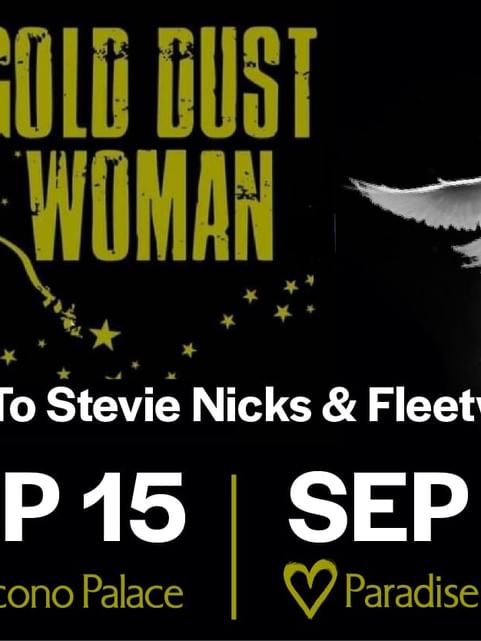 Gold Dust Woman
A Fleetwood Mac Tribute!
Gold Dust Woman is the ultimate tribute show, celebrating the legandary and beloved career of Steve Nicks. Gold Dust Woman takes audiences into the 4 plus decades of the timeless solo career of Rock & Roll's mystic poet and two-time Rock & Roll Hall of Fame inductee, along with the classic songs of Fleetwood Mac.
Free to guests staying at Paradise Stream
$10 event-only tickets available - must call to book
Event Details:
*Schedule/Lineup are subject to change. Must be 18 years or older to enjoy our entertainment.
More Upcoming Themed Events: