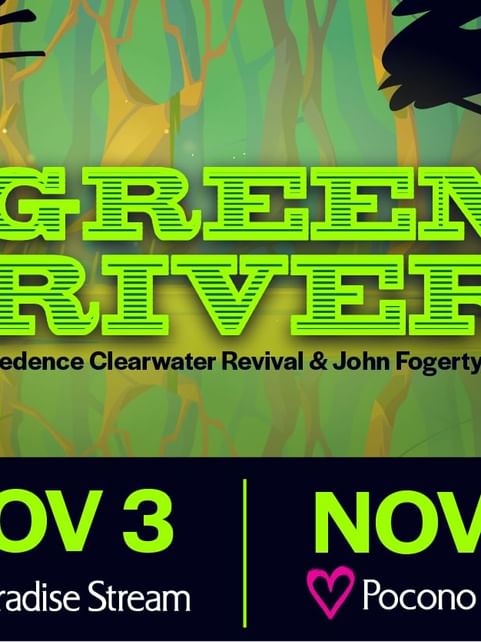 Green River
A Creedence Clearwater Revival Tribute!
The #1 Nationally Touring Creedence Clearwater Revival Tribute Show! Listeners enjoy a show of their favorite CCR classics (Bad Moon Rising, Proud Mary, Up Around the Bend to name a few) and songs that Creedence would turn into live jams such as Born on the Bayou and Susie Q!
Free to guests staying at Pocono Palace
$10 event-only tickets available – must call to book
Event Details:
*Schedule/Lineup are subject to change. Must be 18 years or older to enjoy our entertainment.
More Upcoming Themed Events: