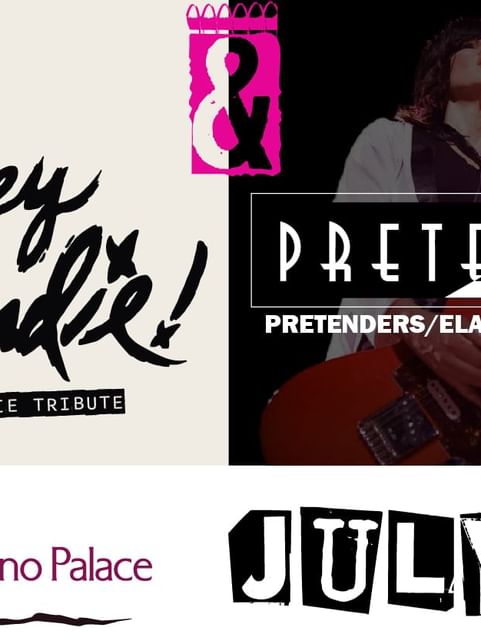 July 22, 2023 - July 22, 2023
Hey Blondie & Pretendica
Blondie and Pretenders Tribute!
To embody the magic of Debbie Harry and Chris Stein is not an easy task, but Hey Blondie is as close as it gets! Our own Boston based Hey Blondie will rock your socks off so hard you'll need a new pair! They bring the attitude and style of this Rock and Roll Hall of Fame band right to the stage. Pretendica is a Boston based Pretenders tribute band, bringing all the tasty licks of Rock and Roll Hall of Fame!
Free to guests staying at Pocono Palace
$10 public tickets available – must call to book
Event Details:
*Schedule/Lineup are subject to change. Must be 18 years or older to enjoy our entertainment.
More Upcoming Themed Events: