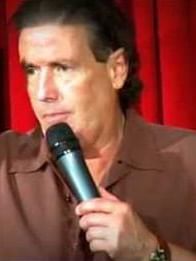 JJ Ramirez
J.J. Ramirez has appeared on "The Tonight Show," Comedy Central's "Latin Kings of Comedy," and was an opener for Chris Rock and George Lopez.
J.J. has something to say and he's right in your face…making you laugh. He is one of New York's very best headliners and is a regular at America's best clubs including The World Famous Comic Strip and Caroline's On Broadway. On television, J.J. has appeared on A&E's "Comedy on the Road," "Evening at the Improv," "Showtime at the Apollo," Fox's "Comic Strip Live" and Comedy Central.
J.J. is also well-loved, having appeared all over Atlantic City and Las Vegas. He is also featured in the award winning movie The Latin Legends of Comedy.
Event Details:
*Schedule/Lineup are subject to change. Must be 18 years or older to enjoy our entertainment.
More Upcoming Themed Events: