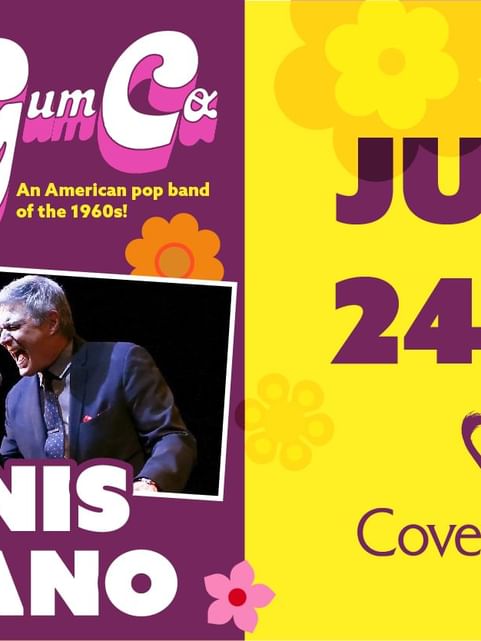 1910 Fruitgum Co. & Dennis Tufano
The 1910 Fruitgum Company sold over 10 million records and was a big part of the 60s music scene. They toured with Sly and the Family Stone, the Beach Boys, and dozens of other prominent acts of the day! Dennis Tufano is the original lead singer of the 1960s rock group The Buckinghams, and has been a solo performer since the early 1980s!
Free to guests staying at Cove Haven
$10 event-only tickets available – must call to book
Event Details:
*Schedule/Lineup are subject to change. Must be 18 years or older to enjoy our entertainment.
More Upcoming Themed Events: