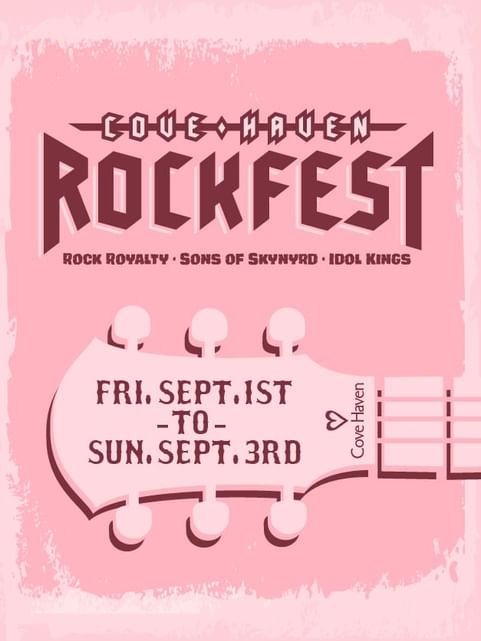 September 1, 2023 - September 3, 2023
Rock Fest
Get ready to ROCK at Cove Haven Resort Labor Day Weekend! Join us for Rockfest featuring performances by Rock Royalty on September 1st, Sons of Skynyrd September 2nd, and the Idol Kings September 3rd! Prepare to sing and dance the night away at TanLines Bar & Grill with these phenomenal tribute bands! Relive the timeless classics of REO Speedwagon, Journey, Lynyrd Skynyrd, Boston, Heart and more as these musicians bring the sounds of rock back to life! Indulge in rock 'n' roll at Cove Haven Resort Labor Day weekend! Don't miss out- call and book your suite now!
Save the date
Add this event to your Calendar
Event Details:
*Schedule/Lineup are subject to change. Must be 18 years or older to enjoy our entertainment.
More Upcoming Themed Events: