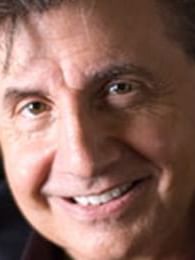 Billy Garan
BILLY GARAN began his career performing stand-up at Catch A Rising Star in New York City. He expanded his career by joining a comedy troupe called Funny Business which toured hundreds of colleges throughout the country. Billy's staggering list of impressions is demonstrated in his Hollywood High routine where he plays all the characters in a classroom of celebrity students, ranging from Truman Capote to Sylvester Stallone. He not only does the voices with superb accuracy, but also the mannerisms.
Billy's high energy and machine gun style delivery have defined him as a unique talent having made him a valuable opening act for Robert Klein, Jay Leno, Jerry Seinfeld, and even Michael Buble He has produced, written and performed numerous radio commercials and has been seen doing comedy on NBC, Showtime and A&E. His career as an actor has covered a wide range of appearances from ABC's Phenom & America's Funniest People, NBC's Saved by the Bell & California Dreams, Showtime's Sherman Oaks, and an ABC pilot called Worlds Apart.
Event Details:
*Schedule/Lineup are subject to change. Must be 18 years or older to enjoy our entertainment.
More Upcoming Themed Events: