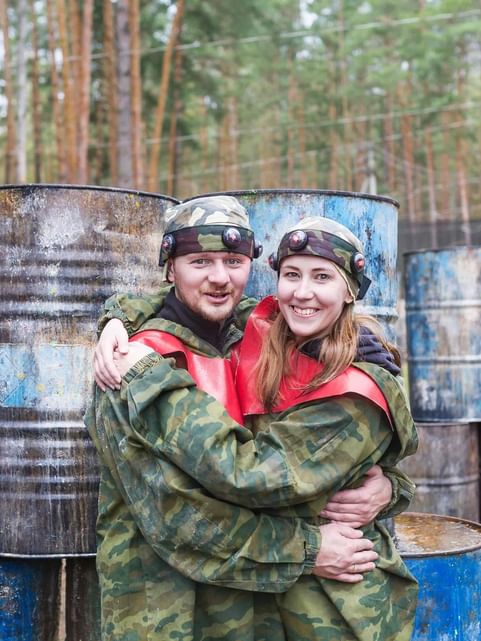 Pump Up The Adrenaline
Summer was made for love and adventures and you can experience both all season long with Cove Pocono Resorts' Ultimate Adventure packages.
READY, AIM…FIRE IT UP!
Get ready for the thrill of Paintball! Love some friendly competition? Then this sport is for you! Skirmish USA is a 700 acre paintball mecca with more than 50 playing fields full of open fields, dense woods, creeks, bridges, swamps, forts, villages, two castles, cargo containers, tanks and more!