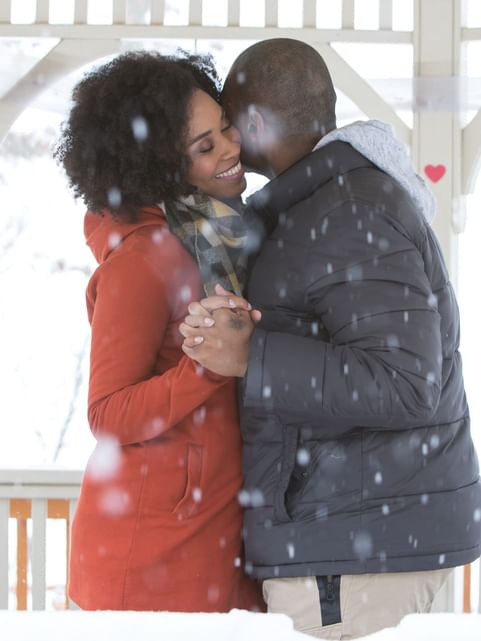 Celebrate Your Love In The Poconos This Valentine's Day
Published On 'January 31
CELEBRATE YOUR LOVE IN THE POCONOS THIS VALENTINE'S DAY
What better way to celebrate your love this Valentine's Day than with a romantic trip? If you're still looking for the perfect vacation destination, consider the Poconos. The Poconos is filled with fun activities, beautiful scenery, and adults-only resorts, making it the ideal spot for a romantic Valentine's Day getaway.
3 REASONS TO SPEND VALENTINE'S DAY IN THE POCONOS
Not sure that the Poconos are the right place for you and your loved one? The team at Cove Haven Entertainment Resorts is here to convince you otherwise. Read on to find out what makes the Poconos the perfect place to celebrate your love this Valentine's Day.
ROMANTIC SCENERY AS FAR AS THE EYE CAN SEE

If you've never been to the Pocono Mountains before, you'll be blown away by the area's natural beauty. Here, you'll find mountains dotted with forests, beautiful lakes, and sweeping valleys. If you want to get up close and personal to all of the natural beauty the Poconos have to offer, there are lovely parks and nature preserves to enjoy. The area will likely be covered with snow in February, only adding to the romantic backdrop.

THE POCONOS FEATURES FABULOUS COUPLES RESORTS

When it's time for a romantic trip, you don't want to have to deal with kids. That's why Cove Haven Entertainment Resorts has three luxurious adult-only resorts in the Poconos. Without kids, you and your partner will have more time to connect one on one, recharging your romance. Our Poconos resorts are centered around romance; every detail was created to help couples reconnect. It doesn't get more romantic than that.

THE POCONOS HAVE FUN THINGS FOR EVERYONE TO DO

No matter what your interests are, you'll find something suitable for you in the Poconos. In the Poconos, you can immerse yourself in nature in one of the many scenic parks, enjoy cross country skiing, check out the area's selection of craft breweries, unwind at the spa, and more. Plus, when you stay with Cove Haven Entertainment Resorts, you'll have all sorts of fun activities and live entertainment to experience. You'll never run out of things to do in the Poconos.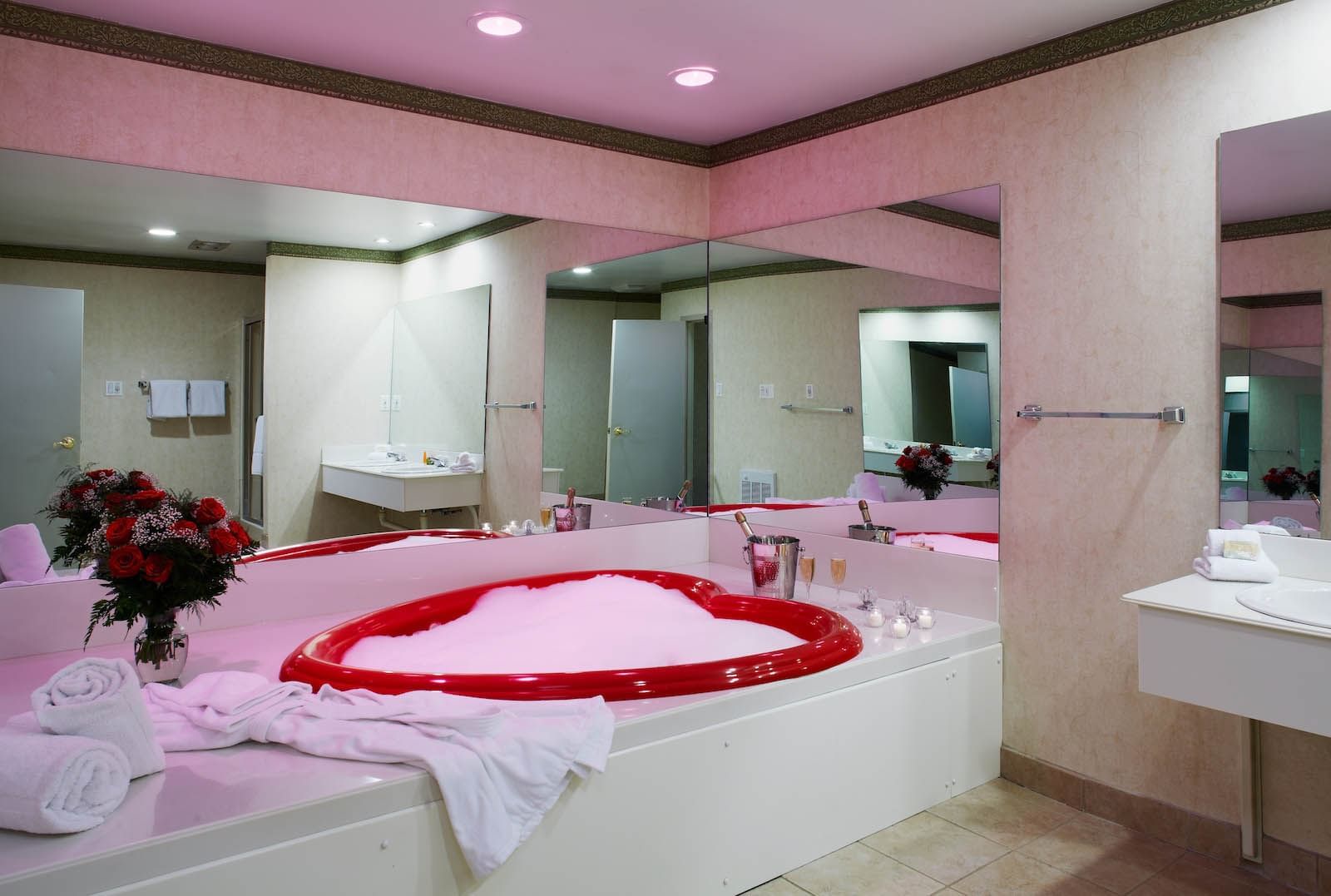 CELEBRATE VALENTINE'S DAY IN AN ADULTS-ONLY RESORT IN THE POCONOS

As you've read, the Poconos is an ultra-romantic vacation destination and the perfect place to spend Valentine's Day. If you need a place to stay on your getaway, consider Cove Haven Entertainment Resorts. We're the originators of the heart-shaped tub and have wonderfully romantic suites, including our Champagne Tower Suite.
Spend a glorious and romantic Valentine's Day with Cove Haven Entertainment Resorts. To book your stay, please call 800-233-4141.
*Two-night minimum required. Offer valid weekdays Sunday-Thursday. Taxes, service charge and a daily resort fee of $25 plus taxes per occupied room not included. Cannot be combined with any other offer or discount program. Higher rates and/or minimum stay may be in effect for certain special events, holidays, and peak travel periods. Rates subject to change without notice. Some restrictions/blackout dates apply.