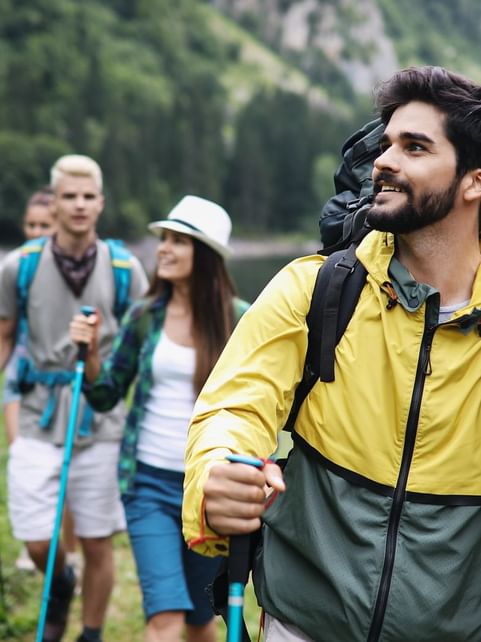 Four Poconos Activities & Attractions for Adults
Published On 'June 05
FOUR POCONOS ACTIVITIES & ATTRACTIONS FOR ADULTS
Sometimes, you need to get away from your kids and experience some real adult time. Getting away from the kids for a few days allows you and your partner to reconnect on a romantic level and explore your hobbies and interests without interruptions.
The scenic Pocono Mountains are an excellent place for an adults-only getaway. The Poconos are chock full of activities and attractions perfect for adults. Want to learn more? Let the team at Cove Pocono Resorts guide you on the best activities and attractions for adults vacationing in the Poconos.
FOUR THINGS FOR ADULTS TO DO IN THE POCONOS
With the kids being looked after by someone else, you and your partner are free to cut loose. Whether your idea of a good time involves drinking craft beverages, hiking mountains, or something in between, the Poconos have you covered with a wide variety of excitement.
CHECK OUT LOCAL BREWERIES & WINERIES
The craft beverage industry is thriving in the Pocono Mountains. While the Poconos isn't world-renowned as a wine mecca like Napa or Sonoma Valley, visitors are surprised and impressed by the area's bustling wine scene. If beer is your adult beverage of choice, there are plenty of tasty brews to sample at craft breweries throughout the region. Some of our favorite wineries and breweries in the Poconos include:
GO ON A STRENUOUS HIKE
Many kids don't mind hiking, but they typically have less stamina than adults, and steep trails can be challenging. Your adults-only vacation to the Poconos is the perfect time to look for difficult hikes that the kiddos wouldn't be able to enjoy. This mountainous region is home to countless hikes, many of which are challenging but rewarding. Mount Misi is one such hike. This rocky trail offers panoramic views of Mount Tammany and the Delaware River.
LEARN ABOUT THE HISTORY & CULTURE OF THE POCONOS
History buffs and cultural enthusiasts alike will love delving into the fascinating history of the Poconos and the people who call the area home. The Asa Packer Mansion and Harry Packer Mansion give glimpses of luxury living in the Poconos in the late 1800s and early 1900s. Hickory Run State Park is another relic of the past, though this park offers natural history rather than cultural history. That's just the start; there's plenty of history and culture to discover in the Poconos.
RESORTS: THE ULTIMATE ATTRACTIONS FOR ADULTS IN THE POCONOS
One of the most important parts of a couples vacation is finding romantic lodging. Cove Pocono Resorts' three resorts serve as the ultimate attractions for adults in the Poconos. Not only do we offer beautiful accommodations, but an adult-only environment.
At our resorts in the Poconos, drinks are plentiful, activities are designed for adults, and love is in the air. Come enjoy the best activities and attractions for adults in the Poconos at our romantic resorts; give us a call at 888-963-3048 to book your stay.