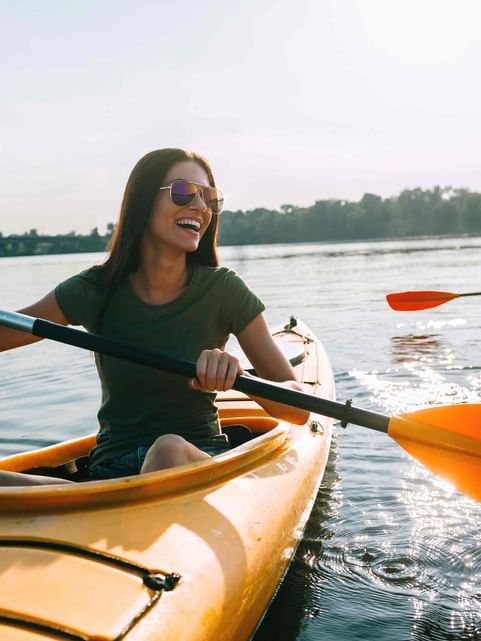 Creating a Summer Bucket List for Couples
Published On 'May 20
CREATING A SUMMER BUCKET LIST FOR COUPLES
It feels like everything comes alive in summer. The sun beckons us outside to enjoy the great outdoors, soaking in the pleasant weather and making new memories. Unfortunately, this glorious month is only temporary, and it can go by in a flash.
One of the ways you can make the most of the summer is to create a bucket list with your loved one. Creating a couple's bucket list clearly lays out what you and your partner want to experience this summer, ensuring you prioritize you maximize this beautiful but fleeting season.
SUMMER BUCKET LIST FOR COUPLES: TIPS, TRICKS, & SUGGESTIONS
The team at Cove Pocono Resorts are big proponents of couples creating a summer bucket list. Our adults-only resorts in the Poconos focus on romance and bringing partners closer together, and that's what a couple's bucket list can accomplish.
There are several benefits of creating a couple's bucket list. To start, it makes you and your partner focus on what you really want to accomplish. Second, it motivates you to stay active. Perhaps best of all, a couple's bucket list comes with a great sense of accomplishment once you look back on your summer and realize you enjoyed everything on the list. Without further ado, let's take a look at some of the best tips and tricks for creating a summer bucket list for couples.
REFLECT ON WHAT'S MOST IMPORTANT TO THE BOTH OF YOU
Personal bucket lists are a little easier to generate because they only require one person to look inward. With a couple's bucket list, you'll also have to take your partner's feelings and interests into account. We recommend you both start brainstorming separately first and then come together to discuss your ideas. Remember, the goal of a bucket list is to complete all of your goals, so you'll have to make tough decisions together as you decide what activities are worthy of your list.
TRY NEW THINGS
It can be easy to fall into old routines and replay your summer favorites repeatedly. While that's fine, you should also push yourself to try new things. Is there something your partner enjoys but you haven't tried? Consider putting it on your list. Maybe there's a restaurant with a new type of cuisine that neither of you has tasted before; that could be a good thing to add to your bucket list. Trying new things together will make you and your partner come closer together.
BRING A POSITIVE ATTITUDE
A couple's summer bucket list is only fun if both partners put on a happy face and bring a positive attitude to each adventure. Remember, this is about spending time together and should be exciting and rewarding. Going into an activity with a negative attitude will create unnecessary friction that puts a damper on the entire bucket list.
If a summer vacation is on your couple's bucket list, consider staying with Cove Pocono Resorts. We offer romantic accommodations, iconic amenities like champagne glass tubs, and an abundant supply of fun and entertainment in an adults-only environment. We'll help you cross items off your couple's bucket list and ensure you have an unforgettable summer vacation. Call us at 888-963-3048 for more information or to make a reservation.