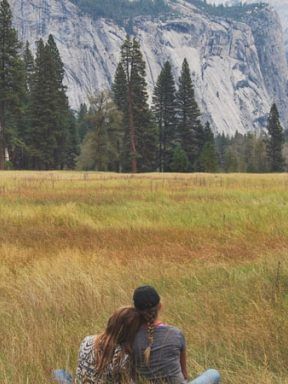 Horseback Riding in the Pocono Mountains
Published On 'July 16
If you really want to up the romance on your Cove Pocono Resorts getaway—well, you've got loads of options, really, given our complete devotion to the Land of Love spirit. But no question one of the best ways this time of year to kindle some heavy-duty amore is via a leisurely horseback ride through the lovely forests and fields of the Pocono Mountains!
If you're in the mood to saddle up, you've got more than a few great outfitters within easy reach of Cove Haven, Pocono Palace, and Paradise Stream. It's an absolute joy to soak up the rustic scenery—the waving hardwood canopies, the green ridges, the murmuring, cascading brooks—from an easygoing, surefooted mount, and with that main squeeze of yours right alongside! Here are a few awesome local options for equestrian outings in the Poconos during your Land of Love getaway with Cove Pocono Resorts.
Triple W Riding Stable (291 Beechnut Drive, Honesdale, PA)
Triple W Riding Stable has been offering horseback outings in the lovely highlands near Lake Wallenpaupack—less than a half hour from Cove Haven Resort, mind you—for better than a half century. Given its experienced guides and horses, the company doesn't restrict its riders to single-file, follow-the-leader-style forays, allowing instead for a bit of take-the-reins freedom if you want it.
You've got three options for trail rides, ranging from the short but sweet hourlong Trail #1 (edging a hidden lake and traversing broad meadows) to the two-hour-long Trail #3, which tops out at one of the region's loftiest elevations with some stirring views as reward. Trail #2 also swings by that summit on its 1.5-hour backwoods course along secluded deer trails.
Mountain Creek Riding Stables (6190 Paradise Valley Road, Cresco, PA—plus the Ranch at Pocono Manor, 391 Manor Drive, Pocono Manor, Pa)
Mountain Creek Riding Stables couldn't really be much more convenient to our Paradise Stream Resort: We're literally neighbors, and the trail rides go down in the beautiful and quiet woods back of our decked-out vacationland. You can join a group trail ride, but for a real date experience perfectly in line with the Paradise Stream romance focus you might consider the hourlong private rides Mountain Creek offers, which includes a rather thrilling ford of a mountain stream.
And meanwhile the same outfit manages a second riding property, the Ranch at Pocono Manor: a half-hour or less from our Pocono Palace Resort. Among its highlights is the semi-advanced 1.5-hour ride out to a sublime Pocono Mountain waterfall.
Happy Trails Riding (648 Honesdale Road, Waymart, PA)
Another nice and convenient option particularly for our Cove Haven guests is Happy Trails Riding, which offers trail rides all year round: from the blissful snowscapes of winter to the flickering green sylvan scenes of high summer. From sprawling sunlit fields to deep forest depths, the routes'll take you and your special somebody through some truly special Pocono countryside!
Next time you soak in the romance at Cove Pocono Resorts, consider saddling up for some on-the-hoof sightseeing in the piercingly beautiful Pocono Mountains that make our spectacular backyard!