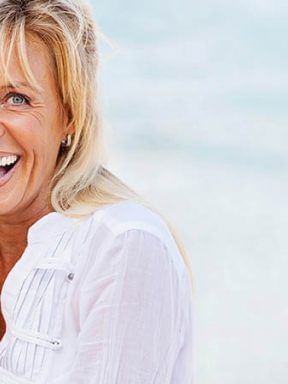 Spa Treatments & Relaxation in the Land of Love
Published On 'October 23
Take romance and relaxation to the next level with a Cove Pocono Resorts spa getaway in the heart of the Pocono Mountains, America's Land of Love!
Our outstanding resort spa services can be the icing on the cake of your blissful couples idyll at Cove Haven, Paradise Stream, or Pocono Palace.
Spa Services at Cove Pocono Resorts
Our highly trained spa therapists and technicians here at Cove Pocono Resorts offer a wide variety of treatments and sessions amid a beautiful, tranquil, oasis-like environment at each of our three Land of Love properties.
A massage is the perfect way to get into the romantic vacation frame of mind and bid a firm adieu to the stresses and preoccupations of workaday life back home. Our standard Relaxation Massage, for example, makes an ideal introduction to the Cove Haven wonderland—and we offer a special couples version available as a side-by-side session or one-after-the-other package.
Or consider our Deep Tissue Tension Tamer, a nearly hour-long treatment focusing on those stubbornly tensed-up areas. Once again, this is a massage that can be enjoyed individually or as a couples experience.
Then there's our 70-minute Hot Stone Massage utilizing warm stones, and our Mint To Be Massage providing Swedish-style unknotting and incorporating our signature peppermint and chocolate aromatherapy. Those guests of ours who are expecting, meanwhile, might consider our 55-minute Mommy & Me Pregnancy Massage.
Another popular Cove Haven spa offering is the Focused Tension Relief session, which tackles neck and shoulder tension with essential oils, a detoxification mask, and massage work.
Add-Ons at the Cove Pocono Resorts Spa
To these or any other spa services, you can add on such indulgent embellishments as our Mini Peppermint Foot Twist, our Aromatherapy Eye Pillow, and our Mini Warm Towel Face Massage.
Bliss Out in the Spa at Any of Our Cove Pocono Resorts
Whether you're surprising your sweetheart with some "me-time" pampering or enjoying a couples massage together, a spa session (or three) at Cove Pocono Resorts is the perfect complement to our ultra-romantic vacation experience in the Land of Love. Our comprehensively skilled spa therapists can ensure you get fully into that vacation headspace while soothing and relaxing muscles and tissues and providing an all-around calming sensory experience.
We're proud to offer such world-class spa services alongside our on-resort activities, live entertainment, and dining!