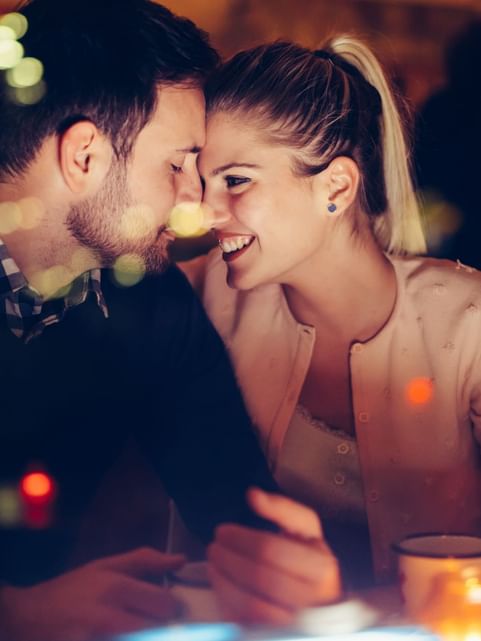 Plan a Romantic Babymoon to the Poconos
Published On 'September 25
PLAN A ROMANTIC BABYMOON TO THE POCONOS
In recent years, babymoons have become one of the fastest-growing trends in travel. For those unaware, a babymoon is like a honeymoon, but instead of happening after a wedding, it happens before the birth of a child. Babymoons are a great way for a couple to spend quality time together before birth.
If you're looking for the perfect place for your babymoon, consider the Pocono Mountains. The Poconos are an ultra-romantic destination. Whether you're looking to relax or get outdoors and enjoy exciting recreation, the Poconos have you covered. Check out these tips for planning a stress-free babymoon to the Poconos.
WHERE TO STAY FOR YOUR BABYMOON IN THE POCONOS
So you've settled on the Poconos as the destination for your unforgettable babymoon, but now you need to decide on where to stay. If connecting with your partner is high on your wishlist, as it is for most taking a babymoon, Cove Pocono Resorts has three couples resorts that you'll love. All three of our resorts were designed with romance in mind. Our tantalizing suites are the ideal place to connect for some much-needed one-on-one time with your partner. With no kids around, you and your partner can truly relax and enjoy your time together in peace.
When you stay at one of our resorts, you'll never run out of exciting things to do. You can also enjoy live entertainment from bands, comedians, magicians, and more every weekend. If you work up an appetite, we have the cooking covered, too; each resort has multiple dining options, sure to satisfy every craving. All in all, we have everything you need for a romantic babymoon in the Poconos right at our resorts.
WHAT TO DO ON YOUR POCONOS BABYMOON
Your babymoon is all about spending quality time with your partner. You can take things as slow or fast as you'd like. When you stay at one of our romantic resorts, we have a wide variety of on-site activities to keep you entertained. From boating to yard games and everything in between, we have something for every interest. If you want to relax, take a dip in our indoor whirlpool hot tub and have your stress melt away, or book one of our fabulous spa treatments.
If you want to venture outside of the resort, you'll find no shortage of fun things to do. The Poconos are full of astonishing natural beauty, so we recommend exploring. Whether taking a leisurely stroll, enjoying a scenic boat ride, or venturing out on horseback, exploring the great outdoors in the Poconos is a fun and refreshing experience. There's also plenty of shopping, intriguing restaurants, and history to discover in the region. One thing is for sure; you'll never run out of activities to enjoy on your babymoon to the Poconos.
BOOK YOUR BABYMOON TO AN ADULTS-ONLY RESORT IN THE POCONOS
Make the most of your last moments before the baby comes at one of our resorts in the Poconos! When you stay with Cove Pocono Resorts, you can expect an intimate babymoon that will bring you and your partner closer together. To stay with us, please browse our accommodations online or call 888-963-3048 to speak to a reservationist.