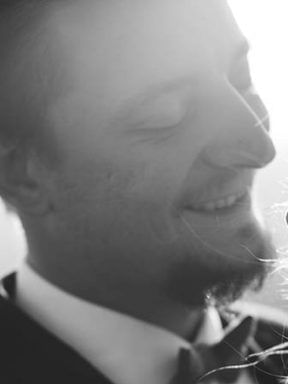 Pocono Mountains Music Festival Lodging
Published On 'June 19
Looking for a romantic getaway to take with you sweetheart in the Poconos? There's no better time to head to the Poconos than right now — the summer of 2018!
Why? It's time for the Pocono Mountains Music Festival! This festival invites world-class musical talent from around the nation and the globe for awesome concerts in the most beautiful mountains in North America. You'll find music from all genres and styles, and you'll be amazed at the awesome showcases that festival planners have lined up this year!
Need a place to stay while you're here for the festival? If you plan on traveling with your girlfriend, boyfriend, husband, or wife, you'll certainly want to find a romantic getaway lodging location where you can enjoy a relaxing and luxurious time with your sweetheart.
For couples who truly know how to do romantic well, that means booking a stay at Cove Haven.

ABOUT COVEN HAVEN RESORTS
Cove Haven Resorts is a collection of three amazingly romantic and luxuriously designed resorts for couples only. No kids or families are allowed at these exclusive locations — all in the Pocono Mountains.
We have Cove Haven Resort, located in Lakeville, PA; Pocono Palace, located in East Stroudsburg, PA; and finally, Paradise Stream, located in Mount Pocono, PA. Each location has its own unique style, design, and entertainment. Plus, with our "Key Around Program," you can visit any of the resorts, no matter what resort you've booked with, and enjoy the facilities and amenities of all of our locations.

MORE ABOUT THE POCONO MOUNTAINS MUSIC FESTIVAL
The Pocono Mountains Music Festival was founded back in 2009 and at that time was called the Buck Hill Skytop Music Festival. The festival aims to entertain and inspire awe, but it's also about education. Every year, festival planners invite experts and up-and-coming performers in a variety of musical genres and disciplines, including dance, pop music, country music, cabaret, chamber music, jazz, and musical theater.
There are always a myriad of musical venues where you can see a variety of groups, bands, and performing artists. See which artists will be featured this year at the 2018 music festival be going to the official Pocono Mountains Music Festival website.

BOOK YOUR STAY AT COVE HAVEN RESORTS TODAY!
Imagine cuddling up with your sweetheart for a lovely concert outdoors in the Pocono Mountains. Afterward, enjoy a romantic, candle-lit dinner, and a dip in one of our luxurious Cove Haven pools.
Are you ready to book? Contact us today to learn more about our resorts and schedule your stay for the Pocono Mountains Music Festival!