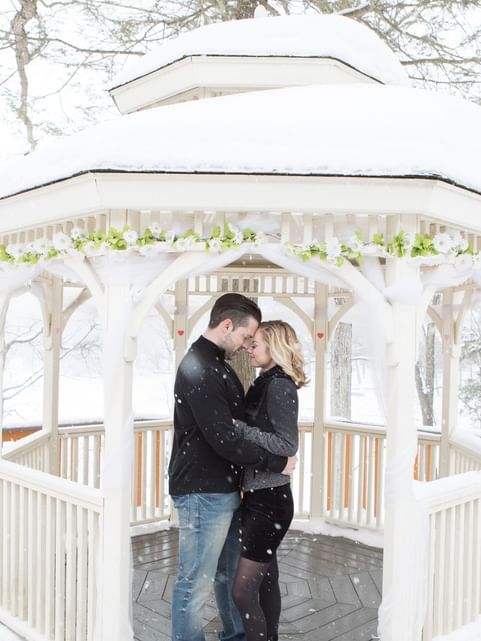 10 Reasons to become a Member at our Pocono Resorts
Published On 'February 12
For over 50 years, Cove Haven Entertainment Resorts have given partners a beautiful setting in the Poconos to connect and rejuvenate their love. Many of our guests have such a good time that they come back again and again. That's why we recommend our Forever Lovers Club membership program to all of our guests. By signing up for the Forever Lovers Club, you'll earn loyalty points on suites, purchases throughout the resorts, and more. Are you intrigued? Here are ten reasons to become a member.
10 REASONS TO JOIN THE FOREVER LOVERS CLUB
It's Free to Enroll!: Joining the Forever Lovers Club costs you nothing and can earn you savings and other benefits. It doesn't get better than that!
Free Nights & Savings: We've already mentioned that as a member, you'll earn points that you can redeem for savings, but it bears repeating. Joining the Forever Lovers Club is the fastest and easiest way to score free nights on future trips to any of our adults-only resorts in the Poconos.
Exclusive Rates: There are three tiers of membership, bronze, silver, and gold. After four stays or ten nights, you're upgraded from bronze to silver. With a silver membership, you'll get exclusive rates, saving you even more.
Themed Reunion Weekends: With the Forever Lovers Club, we'll invite you to two exclusive themed weekends throughout the year. You don't want to miss these weekends; they're always a blast.
VIP Seating: See our incredible lineup of headline entertainment up close. Silver members get second-row VIP seating while our gold members are VIPs in the front row.
Exclusive Email Offers: Not only will you earn points to redeem on free nights, but you'll also receive exclusive email offers. And guess what? These contain even more deals and discounts to enjoy.
Discounts at the Gift Shop & Cafe: Silver and gold Forever Lovers Club members receive 15% and 20% off, respectively, at our gift shops and cafes. This benefit is just another way to save on your romantic getaway to the Poconos.
Late Check Out: There's no reason to rush out the door when you're a Forever Lovers Club member; we offer silver and gold members a 1 pm late check out. That's more time to enjoy each other on your vacation.
Welcome Gift: We're happy to welcome our returning gold members with a special gift at check in.
More Trips to Cove Haven Entertainment Resorts: With all of the benefits you'll receive from the Forever Lovers Club, you'll undoubtedly get to visit your favorite sexy resorts in the Poconos more often. More time here means more romance, exciting activities, live entertainment, and more. Quickly, our resorts will become your home away from home.
ROMANCE & SAVINGS AWAIT AT OUR ROMANTIC POCONOS RESORTS
Signing up for Cove Haven Entertainment Resorts' Forever Lovers Club is a slam dunk. What are you waiting for? Sign up today and start earning points to redeem on future trips.