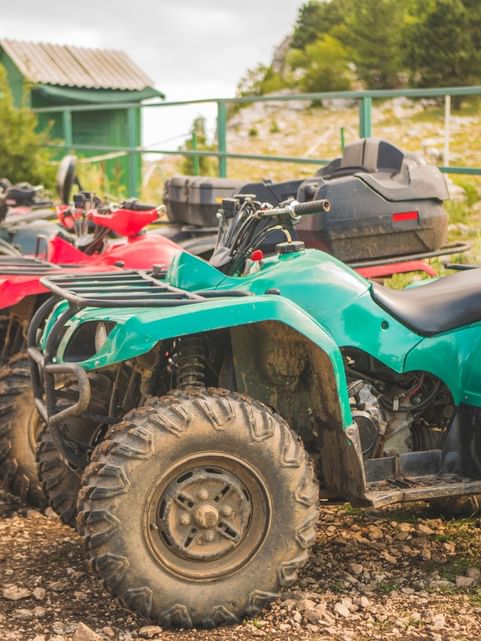 4 Things to Do in Mount Pocono
Published On 'December 03
4 THINGS TO DO IN MOUNT POCONO
The Pocono Mountains have long been a population for travelers, particularly lovers and those fond of the outdoors. One of the best destinations in the Poconos for a romantic getaway is Mount Pocono, a small community that's big on adventure and natural beauty.
The team at Cove Pocono Resorts is quite fond of Mount Pocono. In fact, we like it so much that we picked the location for Paradise Stream Resort, one of our three adults-only resorts in the Poconos. For such a small town, Mount Pocono has a lot to offer. We've compiled a list of four of our favorite things to do in Mount Pocono so you can start planning your itinerary.
THE BEST THINGS TO DO IN MOUNT POCONO
There's something for everyone to enjoy in Mount Pocono. This diverse community is known for its abundance of outdoor activities, but there's plenty else to do as well. Here's a look at some of the best things to do in Mount Pocono.
SOLVE AN ESCAPE ROOM
Team up with your partner to break out of an escape room! Mount Pocono is home to Big Screen Escapes, one of the best escape room experiences in the Poconos. Choose from a variety of different rooms and work together to solve clues that will help you escape. This is one of the best things to do for couples in Mount Pocono, as teamwork is essential to make it out of the room within the time limit.
EXPERIENCE A THRILLING ATV TOUR OF THE POCONOS
If you and your partner have a need for speed, hop on the back of an ATV and immerse yourself in the beautiful scenery of the Poconos. Based in Mount Pocono, Pocono ATV Tours offers guided tours of the Poconos. You'll command your own ATV as you zip through a wide range of terrain, taking in the stunning beauty that's around every corner. Don't worry about getting lost; Pocono ATV Tours will provide a guide to ensure you stay on track.
SHOP AT THE OLDE VILLAGE TRADER
The Olde Village Trader is the oldest building in Mount Pocono. For over 60 years, this family-run business has offered an eclectic collection of gifts, antiques, collectibles, jewelry, clothing, souvenirs, and more. Pop in and have a look around; you never know what you're going to find, but there will be plenty of options to choose from as a take-home to remember your trip.
ENJOY PARADISE STREAM RESORT
If you're planning a vacation to Mount Pocono, stay at Paradise Stream and enjoy a kid-free trip. This couples resort in the Poconos has tons of on-site activities for you to enjoy, like swimming, yard games, fishing, bowling, and more. Plus, we offer a wide range of live entertainment, including bands, comedians, magicians, and more. You can also take advantage of our delicious on-site dining and extravagant suites.
Our romantic resort is the ultimate adult playground in Mount Pocono. It can be tempting to stay at the resort all day, but if you want to venture out, there are plenty of exciting things to do in Mount Pocono. To stay with us, please book online or call 888-963-3048 to speak with a reservationist.