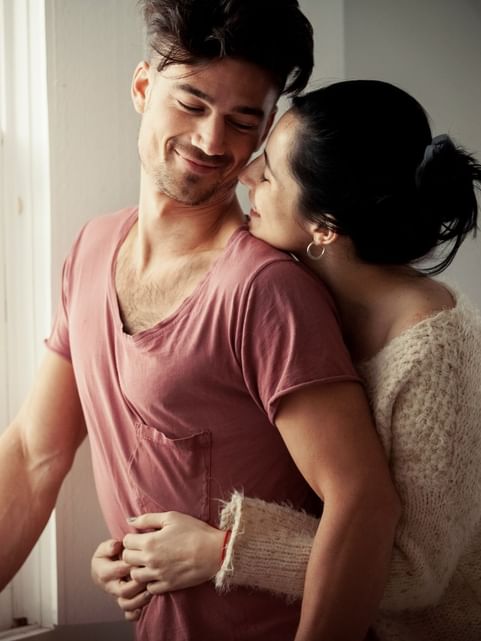 What Kind of Romantic Are You?
Published On 'December 11
WHAT KIND OF ROMANTIC ARE YOU?
Did you know that there are different types of romantics? There are several ways to categorize a person's romantic type, but it's vital to remember that no one style is better than the other.
At Cove Pocono Resorts, we've helped recharge romances at our adults-only resorts for decades. We know that not everyone's idea of romance is the same, which is why our resorts offer a wide range of activities and amenities to appeal to all types of lovers. What kind of romantic are you? Find out and learn about how you can enjoy our resorts in the Poconos.
WHAT KIND OF ROMANTIC ARE YOU? THE COMPETITIVE ROMANTIC
Competitive energy radiates off of this type of romantic. Whether playing trivia or sports, their competitive side emerges, and they open up to others with engaging banter. No matter if their competing against someone they just met or their lover, their desire to win is a love language unto itself. The competitive romantic tends to be especially intrigued by the wide variety of activities they can enjoy at our resorts. From yard games to snowmobiling and everything in between, there's plenty to get their competitive juices flowing, setting the stage for romance.
WHAT KIND OF ROMANTIC ARE YOU? THE TOUCHY ROMANTIC
For some romantics, their love language is touch. Luckily, our couples resorts in the Poconos facilitate this type of romance quite well. Our rooms and suites are carefully designed to be cozy and sensual. Curl up by the fireplace with your partner, enjoy a sensual massage from your loved one on a massage table, or enjoy each other's company in the cozy bed. Being close to their partner is everything the touchy romantic needs for an unforgettable evening of romance.
WHAT KIND OF ROMANTIC ARE YOU? THE SENTIMENTAL ROMANTIC
The sentimental romantic is completely in touch with their emotions; they are typically very empathetic and nurturing. For these romantics, spending one-on-one time with their partner and making new memories together is the highlight of any vacation. The sentimental romantic will love Cove Pocono Resorts because it allows them to spend time with their partner in a romantic setting. From romantic dinners to exciting activities and some alone time back at the suite, this is the sentimental romantic's dream vacation.
EXPERIENCE A ROMANTIC GETAWAY TO THE POCONOS
No matter what your romantic type is, you'll love our adults-only resorts in the Pocono Mountains. Our resorts have something for everyone. Come experience a truly romantic getaway in the Poconos with us! You can book your accommodations online or call 888-963-3048 to learn more about our Poconos properties.