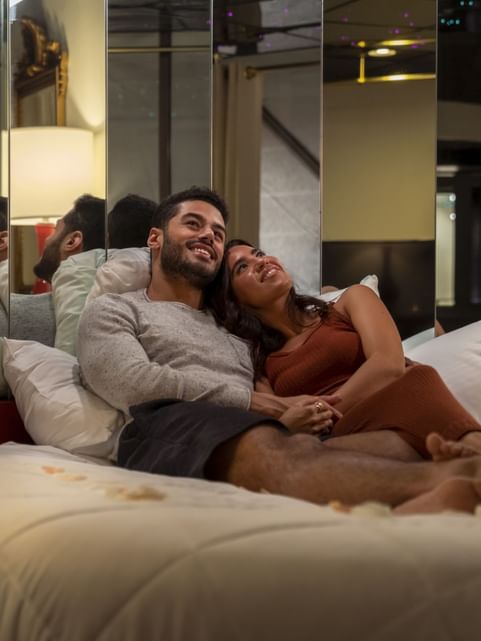 Cove Pocono Resorts: Pennsylvania's Top Honeymoon Destinations
Published On 'September 15
COVE POCONO RESORTS: PENNSYLVANIA'S TOP HONEYMOON DESTINATIONS
Planning a wedding can be incredibly stressful. After the wedding, you and your partner will just want to kick back, relax, and bask in your forever love on an unforgettable honeymoon. The big question is, where should you go? There are plenty of great honeymoon destinations in Pennsylvania that you and your spouse will love.
Cove Pocono Resorts offers three adults-only resorts in some of Pennsylvania's most romantic honeymoon destinations. Not only are the locations great, but our resorts were built with romance in mind. Continue reading to find out why our resorts in the Poconos are ranked as some of the top honeymoon spots in Pennsylvania.
WHY OUR RESORTS ARE PENNSLYVANIA'S BEST HONEYMOON LOCATIONS
Love is in the air in the Poconos. Here, natural beauty knows no bounds creating the ultimate setting for romance. That's why we chose the Poconos for our three couples resorts; the atmosphere is perfect for bringing couples closer together.
On top of the pristine setting that the Poconos have to offer, we deliberately crafted every detail of our resorts to create an ultra-romantic experience. For instance, our resorts have everything you need to relax and connect with your spouse; we offer a slew of on-site activities, live entertainment, and delectable dining options. Having all of these amenities on-site means you don't have to waste time and energy leaving the resort, giving you more time for intimacy with your forever partner.
We also offer super sexy honeymoon suites, the best in all of Pennslyvania. Each suite has its own theme and an abundance of amenities perfect for a honeymoon filled with love. For example, our Champagne Tower suite is one of our most popular accommodations. In this suite, guests will enjoy relaxing in a 7-foot-tall champagne tower whirlpool tub, splashing around in a private heart-shaped pool, heating up in a dry sauna, cuddling up by the log-burning fireplace, and sleeping under the stars of the celestial ceiling on a round king-sized bed. There's a whole lot to love about our romantic honeymoon suites.
START PLANNING YOUR PENNSLYVANIA HONEYMOON
From our beautiful locations to fabulous on-site amenities, it's no wonder why so many couples choose Cove Pocono Resorts for their honeymoon in Pennsylvania. We go above and beyond to ensure your honey is perfect. To start planning your honeymoon with us, please book online
or call 888-963-3048 for more information. We look forward to hosting your romantic getaway to the Poconos!