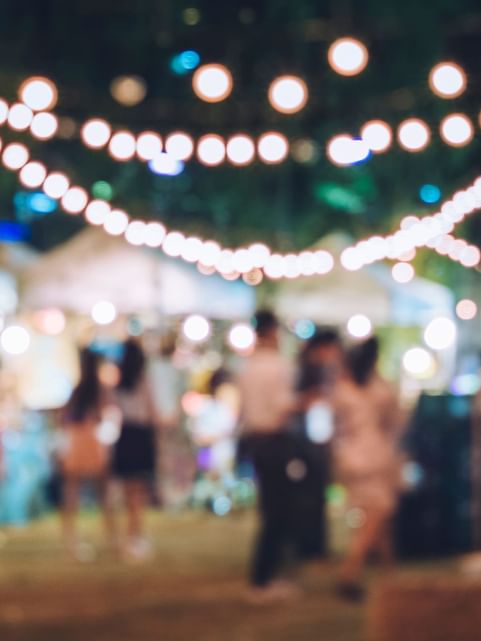 Summer Events in The Poconos!
Published On 'May 10
5 EXCITING SUMMER EVENTS IN THE POCONOS
Summer is here, and you know what that means, exciting events and festivals! The Poconos are a hot spot for summer events, so if you're planning a vacation here, you need to stay informed, so you don't miss out on an unforgettable event. Luckily for you, the team at Cove Pocono Resorts is plugged in to all of the significant events taking place in the Poconos this summer. Continue reading to learn more.
LAST SATURDAY HAWLEY
Where: Main Ave, Hawley, PA 18428
When: The last Saturday of every month from May through September
Enjoy a street fair-like atmosphere during Last Saturday Hawley. Hawley is just a short drive from Cove Haven Resort, and Last Saturday Hawley is the perfect time to check out the best of this small town. During this event, visitors enjoy delicious food from Hawley's best restaurants, fantastic shopping opportunities, and live entertainment. There's something for everyone.
LASER LIGHT FEST
Where: Pocono Raceway
When: June 10-12
Prepared to be dazzled by a mind-blowing laser light show! Laser Light Fest is a laser light display accompanied by a live DJ spinning iconic musical hits at Pocono Raceway. Laser Light Fest is one of the most unique summer events the Poconos have to offer and is sure to be something you remember for a long time.
INDEPENDENCE DAY EVENTS
Where: All around the Poconos, including Lake Wallenpaupack
When: July 1-4
As far as summer events go, nothing compares to Independence Day in the Poconos. Just about every town in the area offers some sort of festivities. We're fans of the Fireworks Over Lake Wallenpaupack event, which occurs on the 4th of July to much fanfare. Cove Pocono Resorts will also have Independence Day events for guests to enjoy.
LATIN FUSION FEST
Where: Main St, Stroudsburg, PA 18360
When: July 9
Celebrate the Latin and Caribbean cultures at the Latin Fusion Fest in Stroudsburg. At this big cultural celebration, you can shop for handmade goods, sample Latin and Caribbean food, and jam out to live music. Our guests at Pocono Palace and Paradise Stream are conveniently located for enjoying this fun festival.
WALLY LAKE FEST
Where: Lake Wallenpaupack
When: August 26-28
Give summer the send-off it deserves at Wally Lake Fest! During this iconic summer event in the Poconos, visitors flock to Lake Wallenpaupack to go boating. However, on land, the festival has several festivities, including an artisan craft fair, an open market fair, live music, tasty food, and more. Don't be sad summer is ending; celebrate all of the good times at Wally Lake Fest.
DON'T MISS OUT ON THE BEST SUMMER EVENTS IN THE POCONOS
These are just a few of the amazing events taking place in the Poconos this summer. If you need a place to stay when enjoying these events, consider Cove Pocono Resorts. Our adults-only resorts in the Pocono Mountains are big on romance and fun, plus we even host exciting events of our own. Please check availability online or call 888-963-3048 to speak to a reservationist.