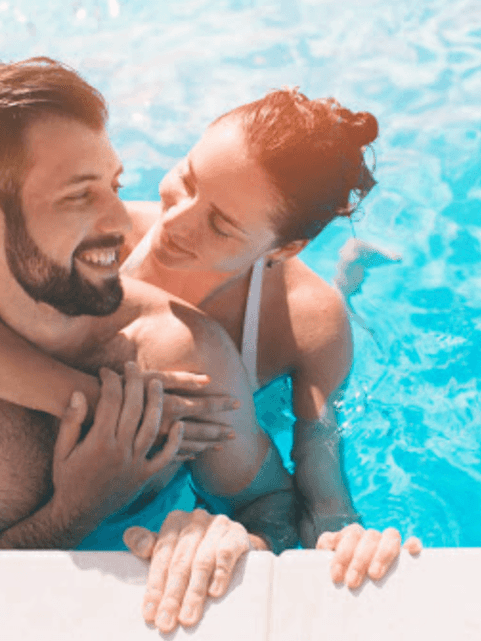 Embark on a Dreamy Baecation to the Poconos
Published On
Are you and your partner in search of the ultimate romantic escape? Look no further than the enchanting Pocono Mountains, where nature's beauty meets luxury and intimacy. At Cove Pocono Resorts, we understand the significance of creating lasting memories with your special someone. Our adults-only resorts in the Poconos offer the perfect backdrop for a magnificent baecation that will ignite the flames of passion.
We're here to highlight what makes the Poconos the ideal destination for a romantic baecation that will bring you and your partner together. Without further ado, here's why you should plan a romantic getaway to the Pocono Mountains.
Why Choose the Poconos?
The Pocono Mountains, with their serene lakes, lush forests, and charming towns, offer a haven for couples seeking a romantic retreat away from the hustle and bustle of everyday life. The area is jaw-droppingly beautiful, offers exciting activities that everyone can enjoy, and a slew of romantic accommodations, including our own resorts.
Nestled amidst the breathtaking landscape of the Poconos, our collection of three couples resorts provides an unrivaled opportunity to explore the joys of romance, leisure, and adventure. A baecation is more than just a vacation; it's a chance to deepen your connection and create unforgettable moments together. From scenic boat rides to intimate dinners, Cove Pocono Resorts presents a plethora of experiences tailored to celebrate your unique love story. When you plan your baecation with us, you can expect fun activities, live entertainment, delicious dining, and ultra-romantic suites.
Suites That Will Elevate Your Baecation
If you're looking for something that will make your baecation a little extra special, something that will make your friends on social media jealous, check out our romantic suites. Our suites are private, spacious, and built for romance. That means you and your partner can take advantage of fabulous amenities, like a private pool, cozy fireplace, sauna, celestial ceiling, and even our iconic heart-shaped whirlpool tub. Each suite has its own theme, which only adds to the sexy ambiance.
Book an Unforgettable Baecation to the Poconos
Choosing the Poconos for your baecation means embracing the natural beauty of the region while enjoying the lavish comforts of Cove Pocono Resorts. We believe that every couple deserves a special escape, a time to connect, rekindle, and cherish the bond that brought them together. Let the Pocono Mountains be the backdrop to your love story, and let Cove Pocono Resorts be the setting for your romantic journey.
So, if you're ready to experience the magic of a baecation in the Poconos, where nature's serenity and luxurious indulgence converge, we have you covered. Book your escape today, and embark on a romantic adventure that will leave you with cherished memories to last a lifetime. Reserve your stay online, or call 800-233-4141 to learn more.