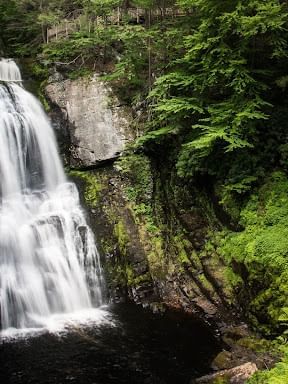 Romantic Places to Travel Without a Passport
Published On 'July 28
Romantic Places to Travel Without a Passport
Dreaming of a romantic getaway but don't want the hassle of obtaining a passport? You can find plenty of romantic escapes right in the U.S. The team at Cove Pocono Resorts is here to help you plan an intimate trip that's big on romance but within the country. Romance is what we do; our adults-only resorts have helped couples spend quality time together for over 50 years.
Renowned for its scenic beauty, tranquil lakes, and luxurious resorts, the Pocono Mountains are one of the most romantic places to travel without a passport. Let's delve into the romantic allure of three exquisite resorts—Cove Haven, Pocono Palace, and Paradise Stream—and explore the endless activities and natural wonders that make the Poconos an ideal destination for a passport-free escape.
The Romantic Resorts of the Poconos
A romantic trip starts with romantic accommodations. While you've probably seen pictures of stunning resorts abroad, there are plenty right here in the Poconos. When it comes to romance, the Poconos knows how to set the stage. The region is home to three iconic resorts: Cove Haven, Pocono Palace, and Paradise Stream. These retreats offer enchanting accommodations, impeccable service, and an array of romantic amenities, making them perfect for couples seeking a memorable getaway.
Cove Haven, Pocono Palace, and Paradise Stream each have their unique charm, but they all share a commitment to providing a romantic and intimate experience. From cozy rooms with heart-shaped tubs and crackling fireplaces to private pools and sultry nightclubs, these resorts spare no effort in creating an atmosphere of love and passion. The exquisite dining options, including candlelit dinners, further elevate the romantic ambiance.
Endless Adventures in the Poconos
While the resorts in the Poconos are undeniably alluring, the region itself is a treasure trove of natural wonders and exciting activities. Outdoor enthusiasts will find themselves in paradise, with opportunities for hiking, biking, and exploring the stunning state parks that dot the area. From the breathtaking views of Bushkill Falls to the serene tranquility of Delaware Water Gap National Recreation Area, there's no shortage of natural beauty to explore.
For adventure seekers, the Poconos offers thrilling activities such as ziplining, whitewater rafting, and horseback riding. Unleash your inner daredevil and embark on a heart-pounding adventure that will leave you with lasting memories. If you prefer a more laid-back experience, enjoy a leisurely boat ride on Lake Wallenpaupack or indulge in a rejuvenating spa treatment at one of the resorts.
When you stay at one of our resorts, you can enjoy complimentary activities! We offer many of the classic Poconos activities mentioned above and more.
Plan a Couples Retreat to the Poconos
If you're looking for one of the most romantic places to travel without a passport, the Poconos should be at the top of your list. With its breathtaking scenery, luxurious resorts, and an array of exciting activities, this hidden paradise promises to create memories that will last a lifetime. Whether you're strolling hand in hand through lush forests, enjoying a candlelit dinner, or embarking on thrilling adventures, the Poconos will leave you enchanted and longing to return. When you're ready to book your stay at one of our resorts, please call 800-233-4141 or reserve your stay online.