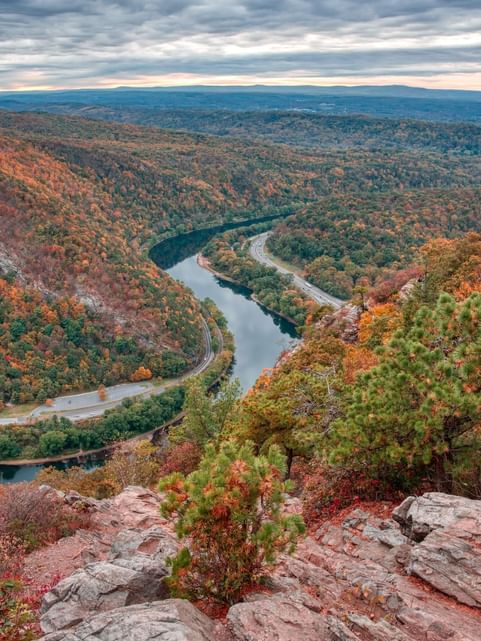 Enjoy Fun Resort Activities on Your Pocono Mountains Vacation
Published On 'April 15
ENJOY FUN RESORT ACTIVITIES ON YOUR POCONO MOUNTAINS VACATION
Resorts are the perfect way to vacation. With on-site activities, dining, and entertainment, you don't have to stress about what you're going to do; the resort has it all covered. At Cove Pocono Resorts, we strive to make each romantic getaway to the Poconos stress-free and fun. One of the ways we do that is with our wide selection of resort activities. Whether you'd prefer to get outdoors or stay indoors, we have activities suitable for every type of traveler. Here's a preview of the exciting activities you can expect on your next vacation to the Pocono Mountains with Cove Pocono Resorts.
EXCITING RESORT ACTIVITIES AWAIT AT COVE POCONO RESORTS
Cove Pocono Resorts features on-site resort activities all year round for our guests. You and your partner can enjoy some of your favorite pastimes and also get a chance to try something new. No matter what time of year you visit, there's an abundance of fun waiting for you at Cove Pocono Resorts.
Some of our exciting resort activities that guests experience year-round include swimming, duckpin bowling, billiards, mini-golf, basketball, archery, nature trail walks, and yard games like cornhole and ladder ball. Boating, fishing, paddling, waterskiing, frisbee golf, tennis, and water trampolining are big hits when the weather is warm. However, our winter activities aren't anything to overlook either, with snowmobiling, cross country skiing, snowshoeing, and snow tubing providing exciting outdoor fun. You can check out our complete list of activities here; there's truly something for everyone.
All three of our couple's resorts in the Poconos feature different activities. If your resort doesn't offer an activity you're interested in, don't worry! Our Key Around Club allows guests to enjoy the activities at any of our three resorts. This allows you to take advantage of all of the recreational activities our resorts offer, ensuring you get the most out of your vacation to the Pocono Mountains.
FUN AND ROMANCE CREATE SPARKS AT COVE POCONO RESORTS
You and your partner will love spending quality time together enjoying thrilling activities at Cove Pocono Resorts; together, you'll make memories that you'll cherish forever. Come enjoy fun and romance at the finest adults-only resorts in the Poconos; give us a call at 888-963-3048 to book our stay.