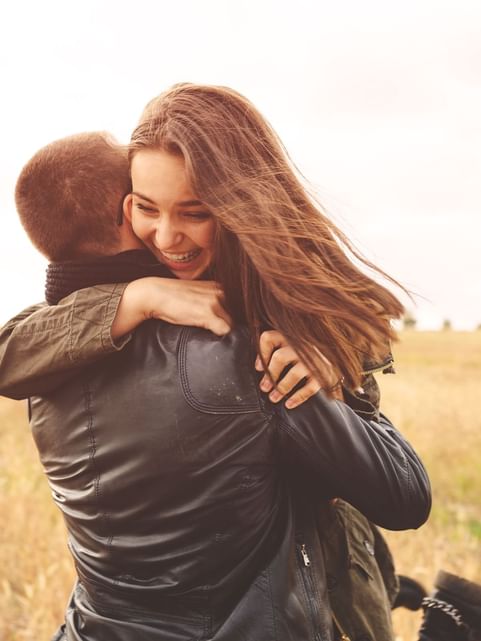 Tips for Planning Your First Vacation as a Couple
Published On 'April 06
TIPS FOR PLANNING YOUR FIRST VACATION AS A COUPLE
Planning a trip is exciting, but when you're planning your first vacation as a couple, it can feel a little stressful. You want to plan a vacation that will bring you closer to your partner and make memories that will last a lifetime, but where do you even start?
Let the team at Cove Pocono Resorts help. We have a long history of assisting couples with romantic getaways, and we would love to help you plan your first couple's vacation. Continue reading for our guide on planning your first vacation as a couple.
STEP 1. PICKING A DESTINATION
The first part of the planning process is picking a destination for your vacation. Choosing a destination can be impacted by several factors. How long is your trip? Are you looking for somewhere close or far? How much do you want to spend? What do you want to do on your adventure?
Answering those questions will help you whittle down your list of possible locations. Next, consider how romantic the destinations are. For your first vacation as a couple, we recommend picking a highly romantic vacation spot. After all, this is a trip to remember forever, and if the goal is to bring you and your partner closer together, romance needs to play a role.
STEP 2. FINDING THE PERFECT ACCOMMODATIONS
After picking out the destination for your romantic getaway, it's time to find suitable accommodations. Where you stay can make or break your trip; this is your home base, and somewhere you'll be spending a considerable amount of time.
Romantic resorts can help set the mood for your first vacation as a couple. At Cove Pocono Resorts, we designed our rooms and suites with romance in mind; every little detail is deliberate in creating an ultra intimate experience. Resorts with all-inclusive packages can be ideal as well because you won't have to worry about surprise fees, and you don't have to worry about planning out your meals.
STEP 3. LAYING OUT AN ACTIVITIES PLAN
Choosing your destination and selecting the perfect accommodations are the most challenging parts of planning a vacation. Now onto the fun stuff: planning out what you're going to do. If you're more of a go-with-the-flow kind of person, you can skip this step, but we recommend you at least look into the activities and attractions you might be interested in enjoying to avoid future stress and headaches.
If you plan on taking a tour or going on an excursion, we suggest making reservations in advance; many companies don't allow day-of walk-ins. However, we urge you not to jampack your schedule too full of activities. Overscheduling can cause stress and friction, which should be avoided on your first vacation as a couple.
PLAN A ROMANTIC TRIP THAT YOU'LL ALWAYS REMEMBER
Planning your first vacation as a couple is an important step for your relationship, and we hope our planning guide sets you up for a magical experience you'll never forget. If you're still looking for a place to vacation, consider staying with us! The beauty of the Pocono Mountains makes for a stunning backdrop for romance, and our resorts are decked out with exciting activities, delectable dining, and live entertainment. For more information or to book with us, call us at 888-963-3048.