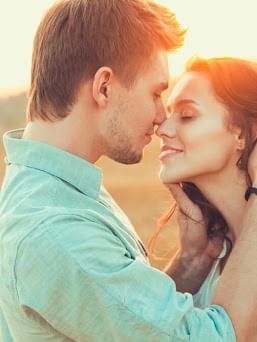 Romantic Mother's Day Getaway Ideas in the Poconos
Published On 'April 29
Mother's Day is a special occasion to celebrate the incredible love and devotion of mothers. This year, why not treat your significant other with a romantic getaway? The Pocono Mountains in Pennsylvania are home to a variety of adults-only resorts that are perfect for a relaxing and rejuvenating escape.
Mother's Day Getaway Ideas
At Cove Pocono Resorts, we believe that a Mother's Day trip to the Poconos is a great idea. We have some ideas on how to make the most of your romantic Mother's Day getaway in the Poconos; read on for some tips and tips for planning an extra special trip.
Explore the Natural Beauty of the Poconos
One of the best ideas for a romantic Mother's Day getaway to the Poconos is to explore the region's many outdoor attractions. From rugged mountains to pristine lakes, the Poconos is an outdoor wonderland just waiting for you to explore. There's so much to see: jaw-dropping waterfalls, preserved forests, and scenic views from mountain peaks. You can immerse yourself in the region's bountiful nature by enjoying outdoor activities like hiking, biking, fishing, boating, and more.
Swirl, Sniff, and Sip at a Local Winery
If your partner enjoys sampling wine, one of our favorite ideas for your Mother's Day getaway is stopping at local wineries. While the Poconos isn't world-renowned as a wine destination, visitors are often impressed by the area's thriving wine scene, especially in the Stroudsburg area. There are plenty of great wineries in the area worth checking out. Some of our favorites include Mountain View Vineyard, The Renegade Winery, and Eagles Rest Cellars. For more wineries in the Poconos, check out the Pocono Wine Trail.
Spend Time at a Romantic Resort
Carve out some quality one on one time with your partner with a Mother's Day stay at one of our three adults-only resorts in the Poconos. Our resorts have everything you need for a romantic Mother's Day getaway to the Poconos. If your partner is adventurous, all three of our resorts have a wide variety of on-site activities you can enjoy. Compete against each other in yard games like cornhole and bocce ball, enjoy a relaxing dip in the pool, or take a thrilling speed boat ride; no matter what your partner is interested in, we have the activities to keep her entertained.
We also offer live entertainment at our resorts. Our stages are graced by local and national talent. From comedians and magicians to bands and vocalists, our rotating cast of live entertainers is sure to impress. Of course, we'll also keep you well-fed, with fabulous dining and drink options right at our resorts. Our dining options are sure to fulfill your cravings.
Another highlight of staying at our resorts is the spa. What mom doesn't want to be pampered? We offer a wide variety of massages, aromatherapy wraps, and other services to treat your mom to some much-needed relaxation and rejuvenation.
After all of the fun, return to your romantic room or suite. Our suites are the ultimate place for romance, allowing you and your partner to connect in an intimate setting filled with luxurious amenities like your own pool, sauna, fireplace, and more.
If you're looking for a place to spend an amazing Mother's Day in the Poconos, you can't beat staying at one of our resorts. To start making your Mother's Day plans, give us a call at 888-963-3048.