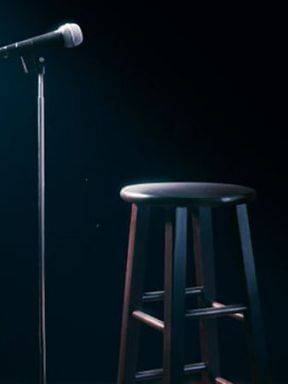 Laugh Until You Cry – Comedy Nights at Cove Haven
Published On 'February 15
Laugh Until You Cry – Comedy Nights at Cove Haven
The perfect finale to an incredibly invigorating and seductive day in the Pocono Mountains is a live comedic performance here at Cove Pocono Resorts. While we also provide our guests with live music, magic acts, and theme shows every night of the week, there's just something fulfilling about laughing tears of joy with your sweetheart during a well-deserved romantic getaway. Our nightly live entertainment helps us stand out among all other Poconos attractions – and it doesn't hurt that we have a fleet of tantalizing, romantic pool suites!
The Region's Best Comedians
Cove Pocono Resorts is actually one of the longest-running comedy destinations in Pennsylvania. In fact, Cove Haven Resort on Lake Wallenpaupack has been hosting some of the region's best comedic acts since it opened in 1958. Weekends are the best time to get your comedy fix as we typically pack Friday and Saturday nights with comedic performances. Many of these stand-up comedians hail from New York City where they frequently appear at the hottest comedy clubs. You might recognize many of these comedians from roles in various television series on Comedy Central, ABC, CBS, and even HBO. Some of the hottest names on deck are J.J. Ramirez, Brad Lowery, and Quentin Higgs.
Headline Entertainment
We will also be welcoming three of the biggest names in comedy to our romantic getaways in PA this year. Rob Schneider, star of "The Animal," "The Hot Chick," and "The Benchwarmers," will be performing at Pocono Palace Resort in March. We also recently announced a rare performance from the always hilarious Cedric the Entertainer in mid-May at Cove Haven Resort. And last, but certainly not least, you can catch Ken Jeong's wacky antics in November at Cove Haven Resort. Keep an ear to the ground because many more headliners will be announced in the coming months.
Premier Poconos Attractions
Cove Pocono Resorts is home to the best late-night Poconos attractions, including live music, comedy, magic, and variety shows. After each rousing evening of live entertainment, retreat to your Champagne Tower whirlpool bath-for-two for a night of flirtation, romance, and intimacy. Most of our suites include a whirlpool bath, crackling fireplace, king-size bed, heated pool, and a dry sauna. Start planning a Pennsylvania honeymoon by browsing through our online romantic getaway packages, or give us a call today at 1-800-432-9932.