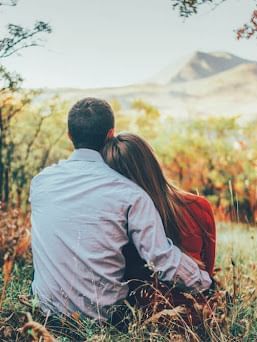 Romantic Getaways in Pennsylvania: The Poconos
Published On 'February 06
Romantic Getaways in Pennsylvania: The Poconos
Couples in Pennsylvania have no shortage of romantic getaways to choose from, but the Poconos is the state's crown jewel. Travelers from all over visit the Poconos to bask in its scenic glory, enjoy a slew of fabulous activities and attractions, and take advantage of the many adults-only resorts.
Cove Pocono Resorts offers three such resorts in some of the Poconos' top destinations. We think everyone should experience the best romantic getaways in Pennsylvania, including the Poconos. We're going to break down why the Poconos is the perfect spot for an unforgettable vacation of love in Pennsylvania.
Why the Poconos are Ideal for Romantic Getaways in Pennsylvania
There are countless reasons why the Poconos are the ideal destination for romantic getaways in Pennsylvania, but location plays a large role. This large region is not far from the biggest cities in the state, making the Poconos the ideal location for a short road trip from Pittsburgh, Philadelphia, and more.
However, the Poconos have so much more to offer than convenience. One of the reasons the Poconos is such an excellent destination for a romantic getaway is its natural beauty. The region has countless hiking trails, waterfalls, and scenic overlooks. Immersing yourself in the picturesque setting of the Poconos is the perfect way to set an intimate mood. Plus, the area offers an abundance of outdoor activities. Whether you're interested in a leisurely stroll through the woods, a hike up a mountain, or boating on a pristine lake, the Poconos have you covered.
In addition to its natural beauty, the Poconos is also home to several charming towns ideally suited for a romantic getaway. Places like East Stroudsburg, Lakeville, and Mount Pocono offer plenty of opportunities to explore, whether you're interested in shopping, dining, or recreational activities.
Of course, no romantic getaway is complete without a bit of pampering, and the Poconos has plenty of options for couples looking to relax and unwind. There are many spas and wellness centers in the region that offer everything from massages and facials to yoga classes and meditation sessions. After a long day of adventuring through the area's wilderness, there's nothing quite like a couples massage to help you both unwind.
Romantic Places to Stay in the Poconos
The Poconos are also a popular spot for romantic getaways in the Poconos due to the region's adults-only lodging options. Cove Pocono Resorts offers world-class romantic resorts in the Poconos. Our adults-only resorts feature on-site activities to keep you and your partner busy, live entertainment, tasty on-site dining, and romantic accommodations, like our extra sexy suites.
Book your stay at one of our resorts in the Poconos to find out why so many plan romantic getaways to this beautiful destination in Pennslyvania every year. You can make reservations online or by calling 800-233-4141.