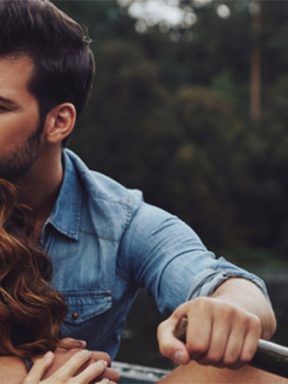 Romantic Road Trips from NYC: Cove Haven
Published On 'July 02
The two best seasons for a romantic road trip across the East Coast are summer and fall, especially if you're planning to visit the jaw-dropping Pocono Mountains. Whether you hail from NYC, Philadelphia, or Scranton, the best year-round romantic getaway in the region is Cove Pocono Resorts. Couples from all over the surrounding states venture into the lush Pocono Mountains to spend a passionate, playful, and uninhabited weekend away. While we welcome guests from all over the globe, road trips from NYC are most common (regardless of the season). Over 20 million people live in the New York Metropolitan Area, so it was only a matter of time before couples discovered the tantalizing allure of Cove Haven.
ROAD TRIPS FROM NYC
A late summer or autumn road trip from NYC to Pennsylvania should be on the docket as we have three couples-only resorts within two hours of Manhattan. Your journey could last anywhere from 80 minutes to a little over two hours, depending on which resort you choose. What makes romantic road trips from NYC to Cove Haven so special is the destination. Upon arrival, you'll be seconds away from gourmet cuisine, unlimited couples activities, live entertainment, and, of course, a seductive soak in a world-famous Champagne Tower Whirlpool. Here's the approximate distance from the George Washington Bridge to each resort:
Cove Haven Resort, Lakeville, PA: 106 miles
Paradise Stream Resort, Mt. Pocono, PA: 94 miles
Pocono Palace Resort, East Stroudsburg, PA: 83 miles

ROAD TRIP PLANNER
While there is quite a bit of distance between our three resorts, each route provides a unique driving experience. We've selected two stops along each route to ensure that your next few road trips from NYC are nothing short of flawless.
Allamuchy Mountain State Park, Hackettstown, NJ
Delaware Water Gap, Bushkill, PA
Dickerson Mine Preserve, Mine Hill Township, NJ
Fantasy Balloon Flights, Middletown, NY
Waterloo Village Historic Site, Stanhope, NJ
Woodbury Common Premium Outlets, Central Valley, NY

ADULT-ONLY POCONO MOUNTAINS RESORTS
Once you've arrived at Cove Pocono Resorts, the fun begins. As mentioned earlier, Cove Haven's all-inclusive packages include gourmet cuisine, unlimited on-site activities through the Key Around Club, live nightly entertainment, and a full weekend of romance in your private suite. Soak with a bottle of prized bubbly in your Champagne Tower Whirlpool, snuggle close to a crackling wood fireplace, and savor chocolate-covered strawberries in your heart-shaped bed. As three of the premier road trips from NYC, we're continuously enhancing the guest experience here at Cove Haven. We recently finished renovations at both Paradise Stream Resort and Pocono Palace Resort! To book a well-deserved Poconos getaway, please visit us at CovePoconoResorts.com, or give us a call today at 800-432-9932.