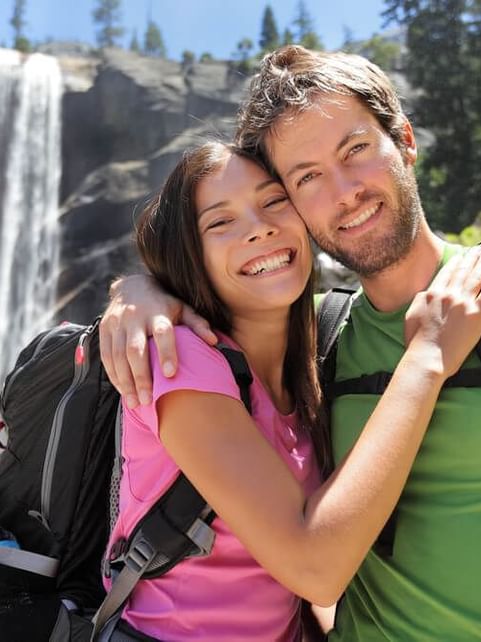 The Best Spots in the Poconos for Couple Pictures
Published On 'June 23
Going on a romantic trip for two to Cove Pocono Resorts is sure to leave you with lifelong memories. What better way to capture these moments with the one you love most than by taking pictures at some of the most beautiful spots in the Poconos? Whether you're looking to take engagement photos or just want a new profile picture of the two of you, there are countless spots in the Poconos that offer the perfect backdrop for your pictures.
Where to Find 5 Insta-Worthy Backdrops
You can certainly find several incredible spots at our resorts to take your photos, including on the shores of Lake Wallenpaupack at Cove Haven or Lake Eden at Paradise Stream. However, there are also several places nearby that are known for offering up stunning views that make any photo even more breathtaking.
Capture Your Stay at a Romantic Poconos Resort
You can capture incredible pictures right at our three Poconos resorts. Grab a picture in our heart-shaped pool or take a selfie of you all dressed up for date night at one of the delicious restaurants. Make sure your phone is always charged because you never know when a picture-perfect moment will happen.
Start planning your trip for two by browsing our resorts and romantic accommodations online today. If you have any questions, call 800-233-4141. When you're ready, booking your stay is as easy as clicking a button.